What Is Apricot Castor Oil?
Thirsty Roots™ Apricot Castor Oil is a nourishing hair and scalp oil consisting of two natural seed oils, Apricot and Castor, that can be used to seal in moisture, add shine, tame frizz, and soften hair.

---

Apricot Castor Oil is a STAPLE PRODUCT!
(It's a product that you must keep in your weekly hair care regimen)

---
Hair Breakage? (Excessive)
This oil coats the hair strand but enters the cuticle imparting its numerous minerals and nutrients thus guaranteeing long lasting hydration and nutrition to hair and scalp.
Our oil can repair chemical damage due to hair abuse with regular use. The omega-9 fatty acids in castor oil also nourishes the hair and prevents the scalp from drying out.
As a humectant it draws moisture into the hair and skin. Applying Apricot Castor Oil on hair will keep it soft and supple.

Softer Hair

Longer Hair

Thicker Hair

Stronger Hair

Treats Dandruff

Seal In Moisture

Softer New Growth

Reduce Hair Breakage

Stimulate Hair Growth

AMAZING Shine for Hair

Works on Natural Tresses

Dissolves Product Build Up
Grow Back Edges & Hairline

Helps with the Nape of Hair

Smooth Edges without Using Gels
3-6 Month Post Relaxer Softness

Works on Chemically Treated Hair
It's a great scalp cleanser that aids in removing toxins, and it also helps promote thicker hair growth. Can be used once or even twice a week.

Many people are using castor oil to help seal moisture and to prevent dry scalp on their tresses, and it works for any hair texture. Yes, relaxed women can use it as well as natural women.
Those that are transitioning will really love it as it helps coat the new growth and chemically treated tresses aiding against dryness where the two different textures meet and are more prone to breaking off.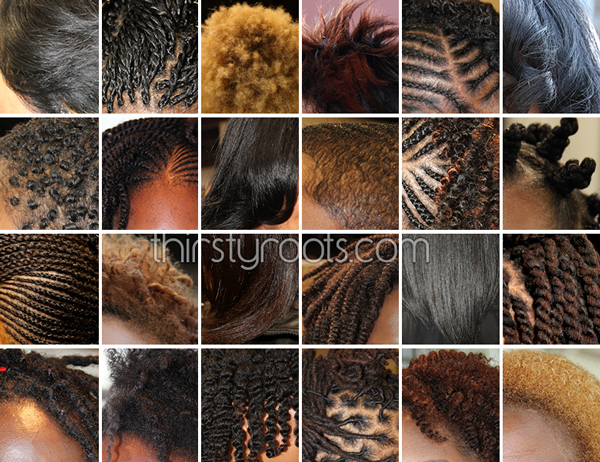 (Example Only) of black hair textures our oil can be used on.

---


Black Castor Oil is Roasted!
Whenever a product is heated many of the nutrients and enzymes are often destroyed in the process. This is not to say black castor oil is not good, it´s that it should be noted that it should not be reported as a richer oil. The process of getting the dark color involves adding ash from roasted castor beans into the oil.

Apricot Castor Oil is Cold Pressed!
The advantage of cold pressing is that you do not degrade any of the oil using heat.
If your scalp is healthy, good oil will aid in hair growth. So if you want thicker, longer and healthier hair Apricot Castor Oil is excellent for promoting hair growth. Rich in essential fatty acids. It's great for shiny healthier, looking hair too.
---

NO Roasting of the Castor Beans
---
Castor Oil

Contains Castor Oil (Cold-Pressed)

A thick pale yellow vegetable oil obtained by pressing seeds of the castor plant (also known as castor beans, but it's not a bean it's a seed).

Castor oil has the ability to penetrate the skin and hair deeper than many other essential plant oils. The omega-9 fatty acids vitamin E, proteins and other nutrients contained in castor oil helps soothe the scalp and seals moisture in the hair.

Apricot Oil

Contains Apricot Oil (Cold-Pressed)

A faint-colored light natural oil obtained by pressing the dried kernels of the apricot fruit. Apricot Oil is rich in fatty acid and vitamins A, C, and E.

It is moisturizing and quickly absorbs without leaving a greasy residue. The essential fatty acids help restore softness, shine, and lost nutrients to dry or damaged hair.



The germicidal, insecticidal and fungicidal properties of Ricin and Ricinoleic acid present in castor oil protect the scalp and hair from microbial and fungal infections, the two prime causes for hair loss.
Heal follicle damage that may occur due to improper weave applications, tight cornrows and high tension braids.

The anti-fungal, anti-bacterial properties help maintain a healthy scalp which again is necessary for optimal hair growth.
---
---
Thirsty Roots™ Apricot Castor Oil Penetrates To Lock In Moisture from Roots to Ends!

DRY HAIR can result from not LOCKING in MOISTURE added from water and/or moisturizers. KEEP THE MOISTURE by sealing with APRICOT CASTOR OIL.

Promote Hair Growth

Seal In Moisture

Revive Dry Hair

Tame Frizz

Reduce Hair Breakage

Soften Hair

Soothe Itchy Scalp

Add Shine

I ABSOLUTELY love Thirsty Roots Apricot Castor Oil. It smells sooooo good, and it does wonders for my relaxed hair. I am 4 months post relaxed, and my new growth has never been so soft and moist.

Now I am able to stretch out my relaxer but still have shiny and manageable hair without a lot of breakage. I will definitely keep this product in my hair regimen.

Annette S.